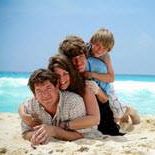 Welcome to ACV Insurance, a full-service Independent Insurance Agency.
I'm Chad Farmer, an Independent Broker and Founder of ACV Insurance, Inc.. In 2004, when creating ACV Insurance, the vision was to develop "The Ideal Agency" to find across the wide spectrum of insurance companies, the perfect match of coverage, options, and financial fit for a business and individual/family. This personalized and integrated approach, not only provides a more affordable way to get coverage, by evaluating multiple policies across multiple companies, it offers the most precise protection against financial loss and liability with specificity toward individual need and circumstances.
To create a "perfect match" with insurance, necessitates really knowing personal need and/or a business as each person's situation for insurance is unique. Additionally, for those seeking insurance, comprehension of potential risks, limitations, and coverage is important to understand to ensure your livelihood and best interest are addressed. We can help you navigate the best provisions and policies to to preserve your property, assets, and income. Our service, and this blog is our way of bringing you greater understanding of the factors of insurance, knowledge of provisions, and options that may impact you.
Let me know if you have any questions or thoughts.
Chad 
Chad is an Independent Insurance Broker with expertise in insurance and financial planning. ACV Insurance, Inc. represents some of the world's best insurance carriers from Hartford, to Travelers to Safeco, to name a few. With a vast offering of insurance: business owner, professional liability, and workers compensation to auto, homeowners, and life insurance, Chad can help you navigate the complexities of insurance to achieve the perfect match to your need. ACV Insurance services the South and West Metro Denver region of Colorado with customized insurance planning and policy implementation.